BWV 303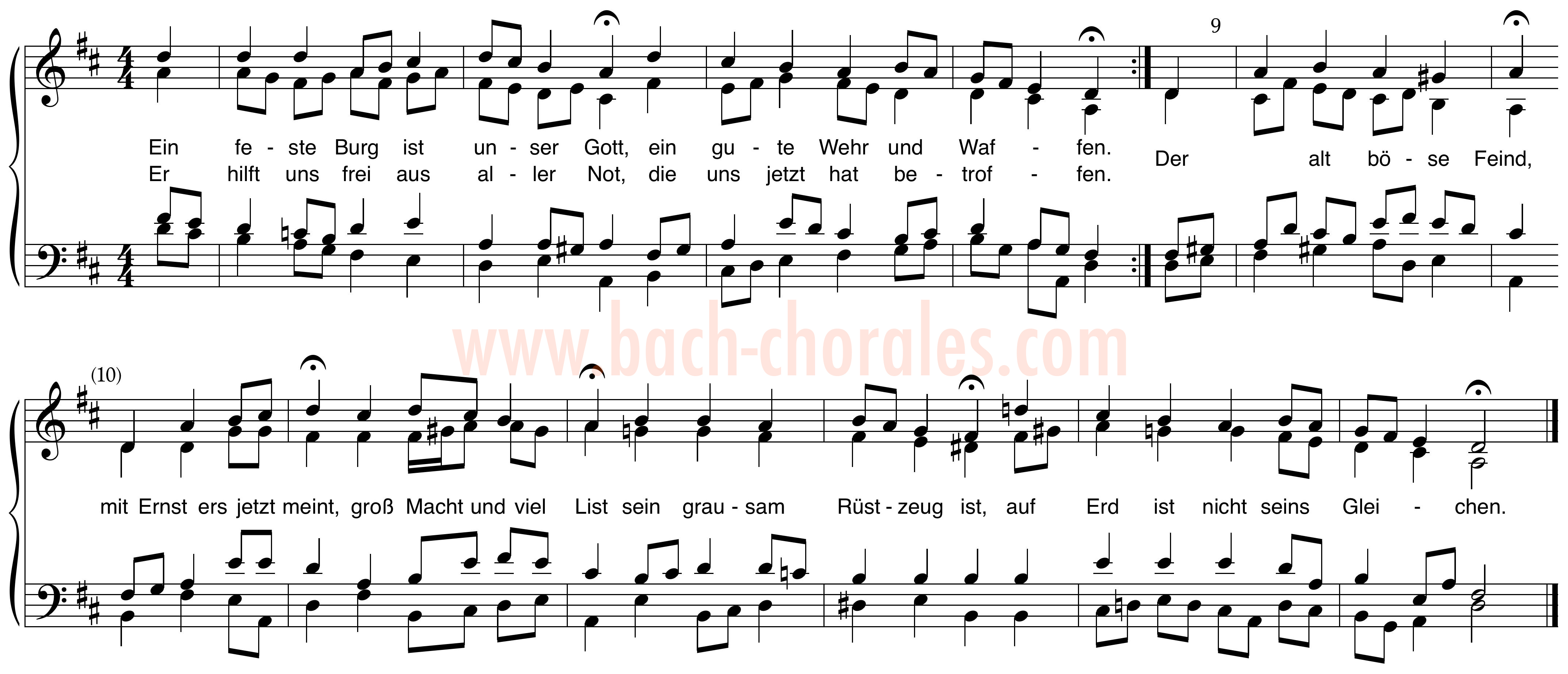 Previous: BWV 302 Next: BWV 304

Original source: Chorale, Ein feste Burg ist unser Gott, BWV 303
Chorale Text: Ein feste Burg ist unser Gott*, by Martin Luther (1529)
Tune: Ein feste Burg ist unser Gott, by Martin Luther (1529) (Zahn 7377)
First Performance: Unknown*
Appearance in Early Collections (Key): Riemenschneider 250; Breitkopf 250; Dietel 3; AmB 46II p.219
Other Harmonizations: BWVs 80.8, 302

Notes
This chorale survives without text. The text that appears here is the one provided by editors of the Bach Gesellschaft Ausgabe (BGA).

Speculation regarding liturgical occasion: Dürr believes it probable that this setting came from the lost cantata BWV 80a, the earlier Weimar version of BWV 80. (See NBA III/2.2 KB, p.270.)

View a complete listing of speculations regarding the liturgical occasions of individual BWV 253–438 chorales.


bach–chorales.com by Luke Dahn. Copyright 2018.