BWV 308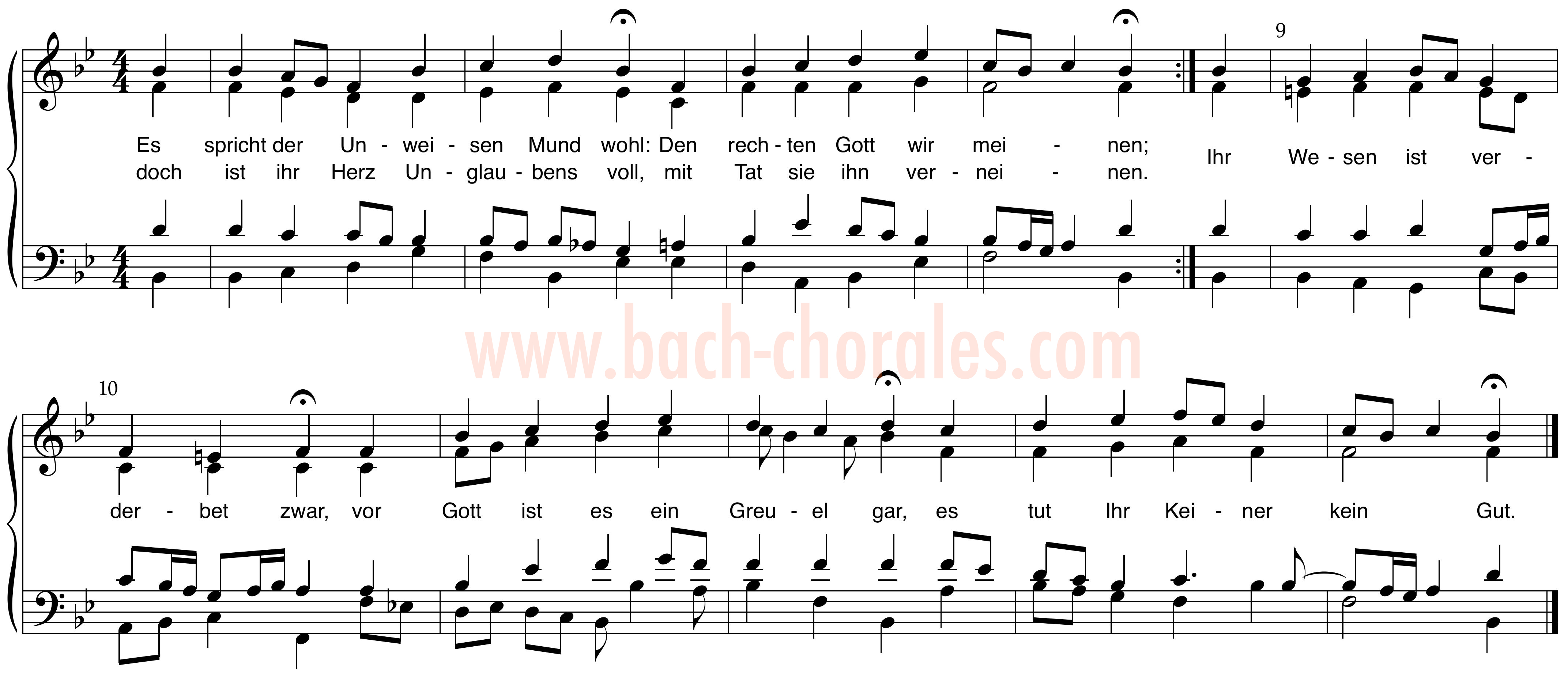 Previous: BWV 307 Next: BWV 309

Original source: Chorale, Es spricht der Unweisen Mund wohl, BWV 308
Chorale Text: Es spricht der Unweisen Mund wohl*, by Martin Luther (1524), a transcription of Psalm 14
Tune: Es spricht der Unweisen Mund wohl, by Johann Walter (1524) (Zahn 4429a)
First Performance: Unknown
Appearance in Early Collections (Key): Riemenschneider 27; Breitkopf 27; Birnstiel 30; AmB 46II p.158; Levy–Mendelssohn 27; Fasch p.16
Other Harmonizations: None

Notes
This chorale survives without text. The text that appears here is the one provided by editors of the Bach Gesellschaft Ausgabe (BGA).

Measure 9 contains consecutive fifths in contrary motion between the tenor (D–G) and bass (G–C). For a complete account of consecutive fifths and octaves in the Bach chorales, see "Consecutive Fifths & Octaves in the Bach Chorales" featured on the Articles & Research page.



bach–chorales.com by Luke Dahn. Copyright 2018.