BWV 314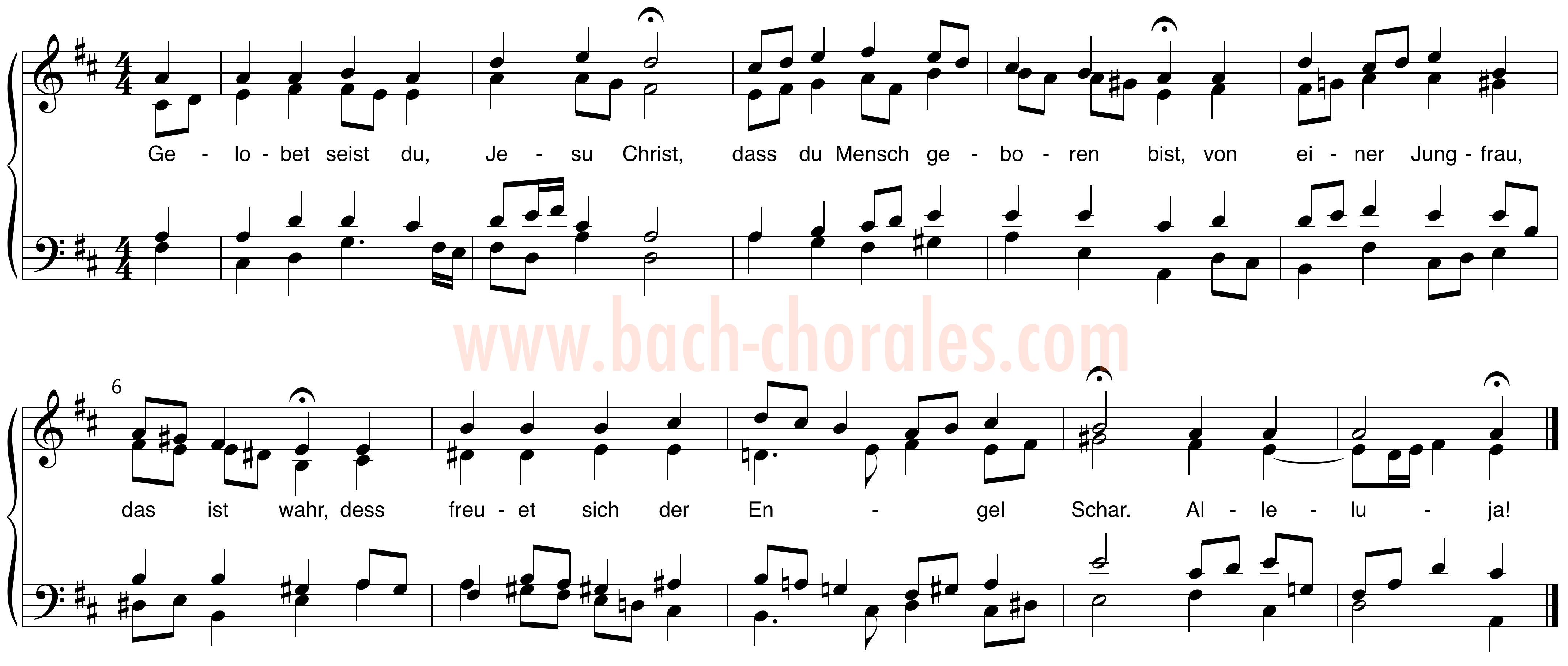 Previous: BWV 313 Next: BWV 315

Original source: Chorale, Gelobet seist du, Jesu Christ, BWV 314
Chorale Text: Gelobet seist du, Jesu Christ*, by Martin Luther (1524)
Tune: Gelobet seist du, Jesu Christ, Wittenberg 1524, adaptation of the Latin sequence Grates nunc omnes reddamus (Zahn 1947)
First Performance: Unknown
Appearance in Early Collections (Key): Riemenschneider 288; Breitkopf 287; Dietel 65; AmB 46II p.277
Other Harmonizations: BWVs 64.2, 91.6, 248.28


Notes
This chorale survives without text. The text that appears here is the one provided by editors of the Bach Gesellschaft Ausgabe (BGA).

Speculation regarding liturgical occasion: Since this setting appears in the Dietel Collection, there is a strong possibility that it came from a cantata (or other large choral work) that is now lost. Furthermore, the setting may have come from a Christmastime cantata given the association of the tune with that liturgical season — all three other Bach four–part chorale settings (BWVs 64.2, 91.6, and 248.28) are from Christmas works and the tune is assigned to Christmastime in many hymnals including the important Neu Leipziger Gesangbuch (NLGB). (—LD)

View a complete listing of speculations regarding the liturgical occasions of individual BWV 253–438 chorales.


bach–chorales.com by Luke Dahn. Copyright 2018.