BWV 334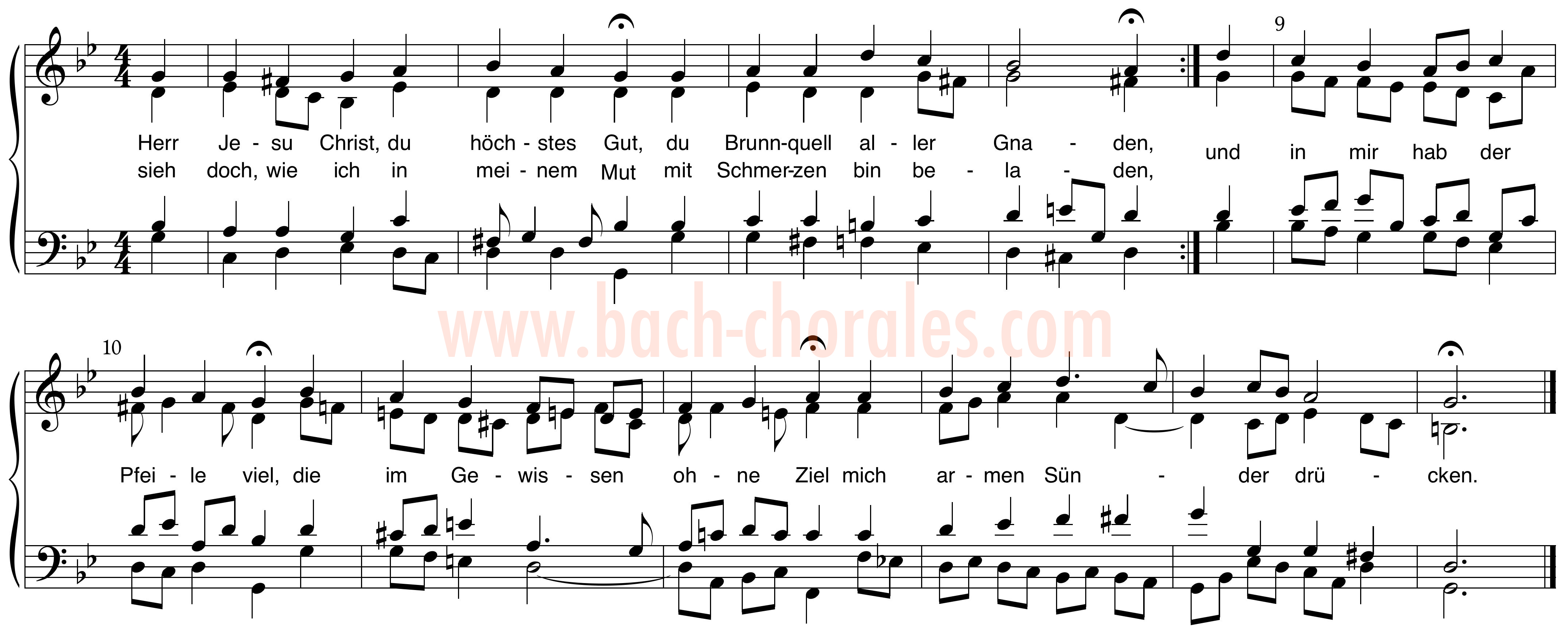 Previous: BWV 333 Next: BWV 335

Original source: Chorale, Herr Jesu Christ, du höchstes Gut, BWV 334
Chorale Text: Herr Jesu Christ, du höchstes Gut*, by Bartholomäus Ringwaldt (1588)
Tune: Herr Jesu Christ, du höchstes Gut, Görlitz 1587, revision of Dresden 1593 (Zahn 4486)
First Performance: Unknown*
Appearance in Early Collections (Key): Riemenschneider 73; Breitkopf 73; Birnstiel 78; Dietel 54; AmB 46II p.268; Levy–Mendelssohn 62; Fasch p.88
Other Harmonizations: BWVs 48.7, 113.1, 113.8, 168.6

Notes
This chorale survives without text. The text that appears here is the one provided by editors of the Bach Gesellschaft Ausgabe (BGA).

Speculation regarding liturgical occasion: Häfner speculates that this setting may have concluded the Picander–Jahrgang cantata Wie bist du doch in mir for the 4th Sunday after Epiphany (Picander 15), in which case the 3rd verse of Herr Jesu Christ, groß ist die Not was used. (See NBA III/2.1 KB, p.61)

View a complete listing of speculations regarding the liturgical occasions of individual BWV 253–438 chorales.


bach–chorales.com by Luke Dahn. Copyright 2018.