BWV 348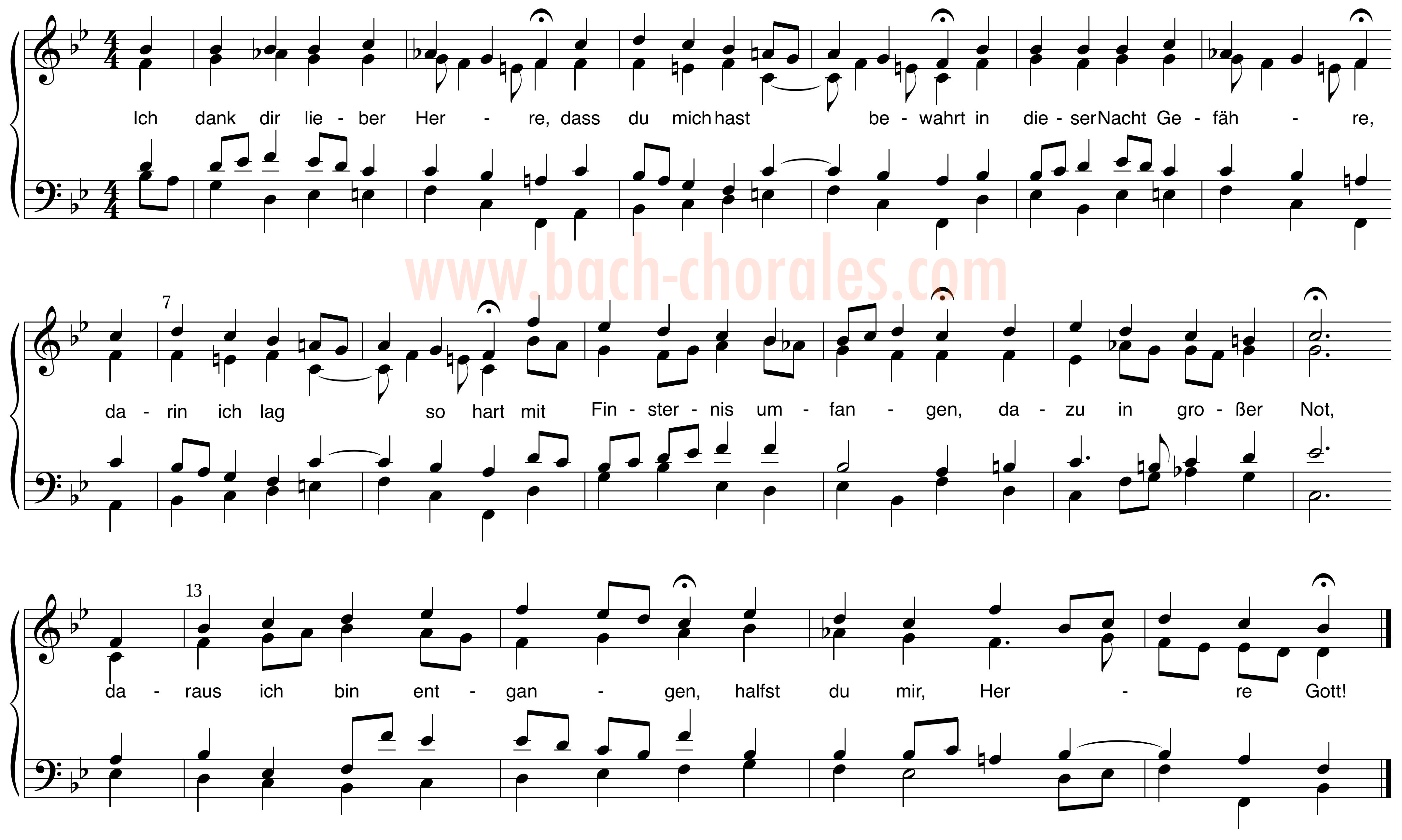 Previous: BWV 347 Next: BWV 349

Original source: Chorale, Ich dank dir, lieber Herre, BWV 348
Chorale Text: Ich dank dir, lieber Herre*, by Johann Kolros (c.1535)
Tune: Ich dank dir, lieber Herre, Anon. 1662, based on secular Entlaubt ist uns der Walde (1532) (Zahn 5354b)
First Performance: Unknown
Appearance in Early Collections (Key): Riemenschneider 272; Breitkopf 272; Dietel 49; AmB 46II p.262
Other Harmonizations: BWVs 37.6, 347

Notes
This chorale survives without text. The text that appears here is the one provided by editors of the Bach Gesellschaft Ausgabe (BGA).

Speculation regarding liturgical occasion: Häfner speculates that this setting concluded the cantata for Sexagesima Sei getreu bis in den Tod from the Picander–Jahrgang (Picander 20). (See NBA III/2.1 KB, p.59)

View a complete listing of speculations regarding the liturgical occasions of individual BWV 253–438 chorales.


bach–chorales.com by Luke Dahn. Copyright 2018.