BWV 370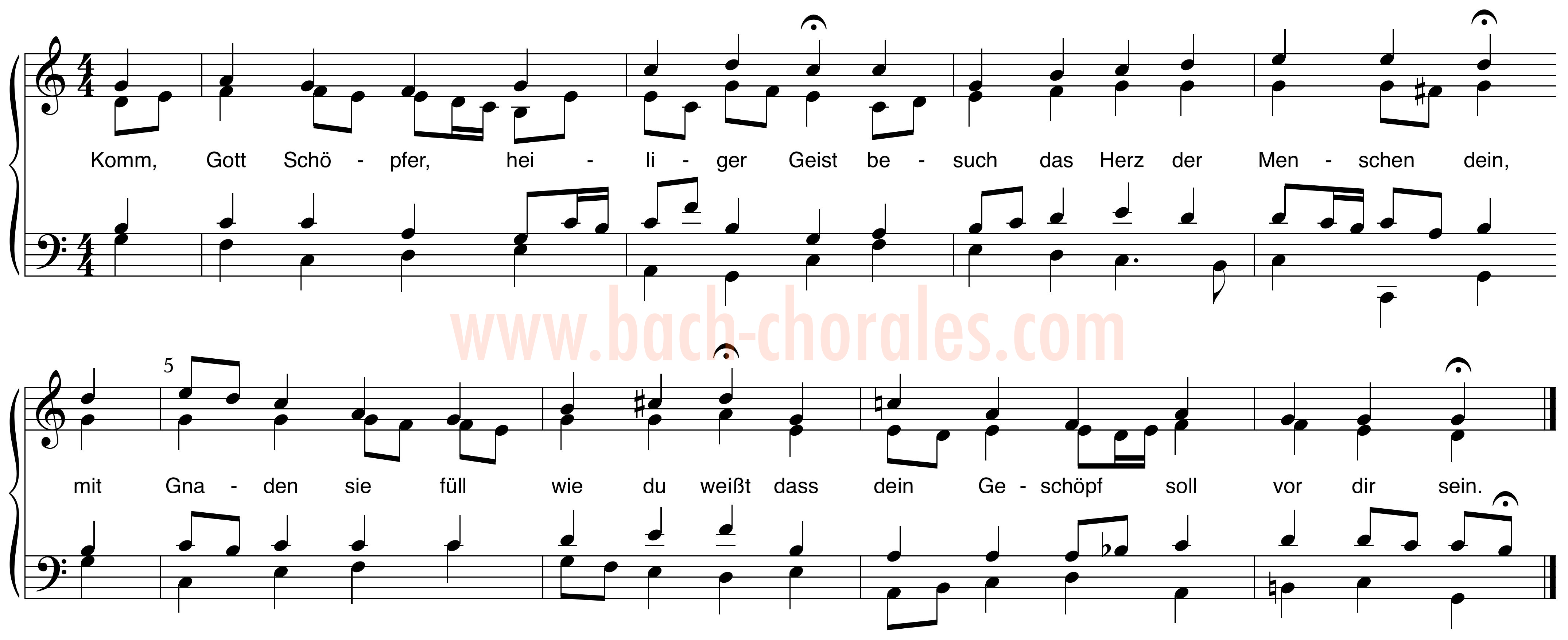 Previous: BWV 369 Next: BWV 371

Original source: Chorale, Komm, Gott Schöpfer, heiliger Geist, BWV 370
Chorale Text: Komm, Gott Schöpfer, heiliger Geist*, by Martin Luther (1524)
Tune: Komm, Gott Schöpfer, heiliger Geist, by Martin Luther, based on an early melody (Zahn 295)
First Performance: Unknown
Appearance in Early Collections (Key): Riemenschneider 187; Breitkopf 187; AmB 46II p.98 & p.154; Penzel 145
Other Harmonizations: None

Notes
This chorale survives without text. The text that appears here is the one provided by editors of the Bach Gesellschaft Ausgabe (BGA).

This setting also appears on pages 63 in Volume II, Part 1 of Johann Kirnberger's Die Kunst des reinen Satz, published in 1776. This source, labeled "H2" in the NBA III/2.1 and III/2.2 volumes, can be downloaded here.

Variants:
Measure 2, beat 3: Tenor has C4 rather than G3 in AmB 46II p.98 and in Kirnberger's Die Kunst.

Measure 7, beats 3–4: AmB 46II, p.98 and Kirnberger settings read as follows: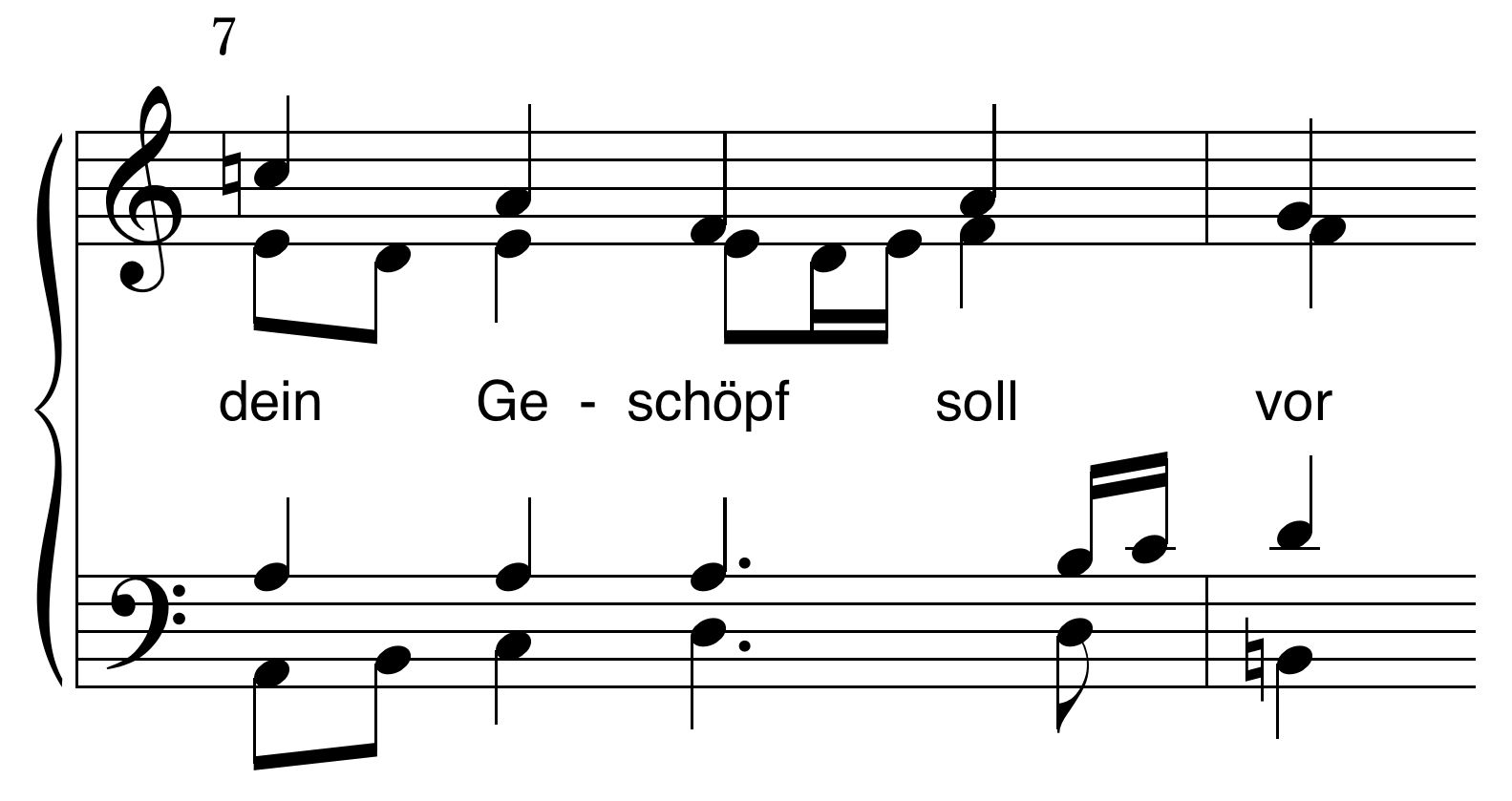 bach–chorales.com by Luke Dahn. Copyright 2018.