BWV 377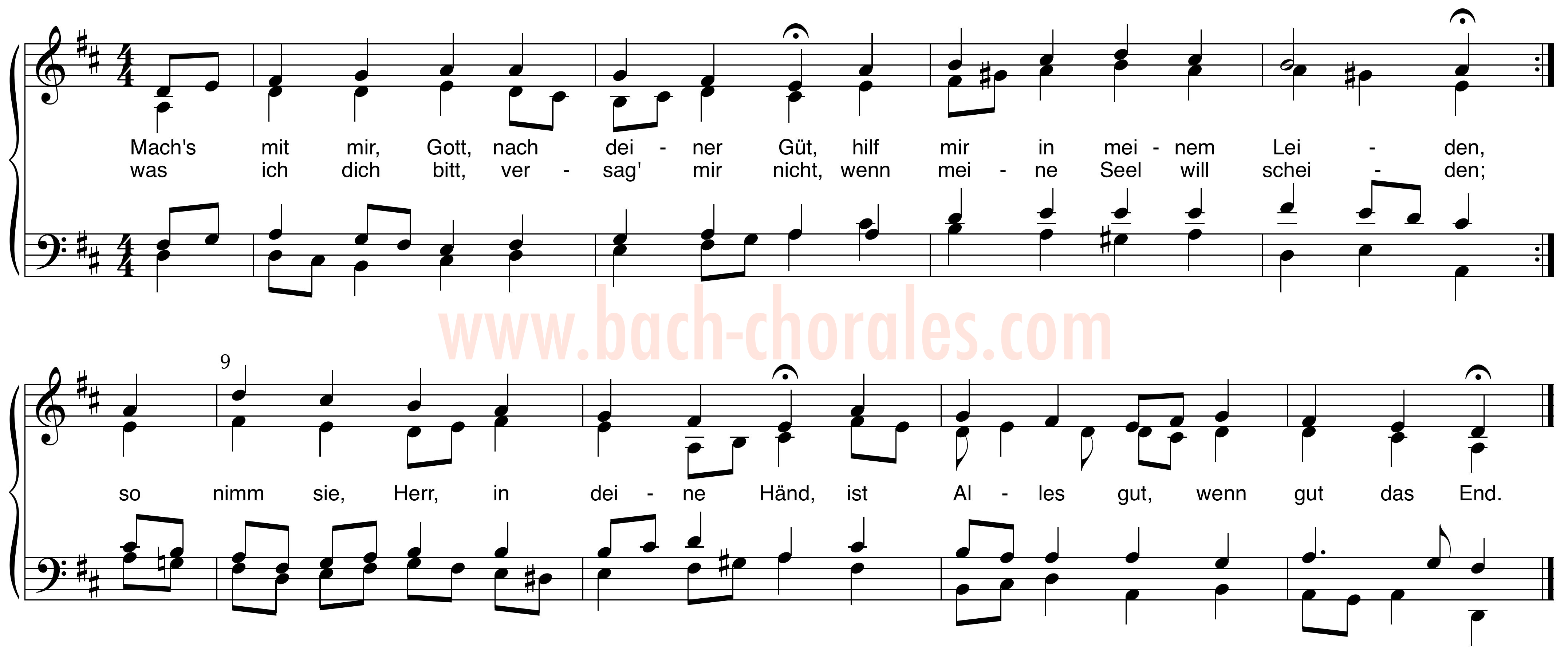 Previous: BWV 376 Next: BWV 378

Original source: Chorale, Machs mit mir, Gott, nach deiner Güt, BWV 377
Chorale Text: Machs mit mir, Gott, nach deiner Güt*, by Johann Hermann Schein (1628)
Tune: Machs mit mir, Gott, nach deiner Güt, by Johann Hermann Schein (1628) (Zahn 2383)
First Performance: Unknown
Appearance in Early Collections (Key): Riemenschneider 44; Breitkopf 44; Birnstiel 48; AmB 46II p.170; Levy–Mendelssohn 37; Fasch p.64
Other Harmonizations: BWVs 139.6, 245.22

Notes
This chorale survives without text. The text that appears here is the one provided by editors of the Bach Gesellschaft Ausgabe (BGA).

Speculation regarding liturgical occasion: Smend speculates that this setting may have served as movement 15 of the lost St. Mark Passion (BWV 247). (See NBA III/2.2 KB, p.165.)

View a complete listing of speculations regarding the liturgical occasions of individual BWV 253–438 chorales.


bach–chorales.com by Luke Dahn. Copyright 2018.