BWV 379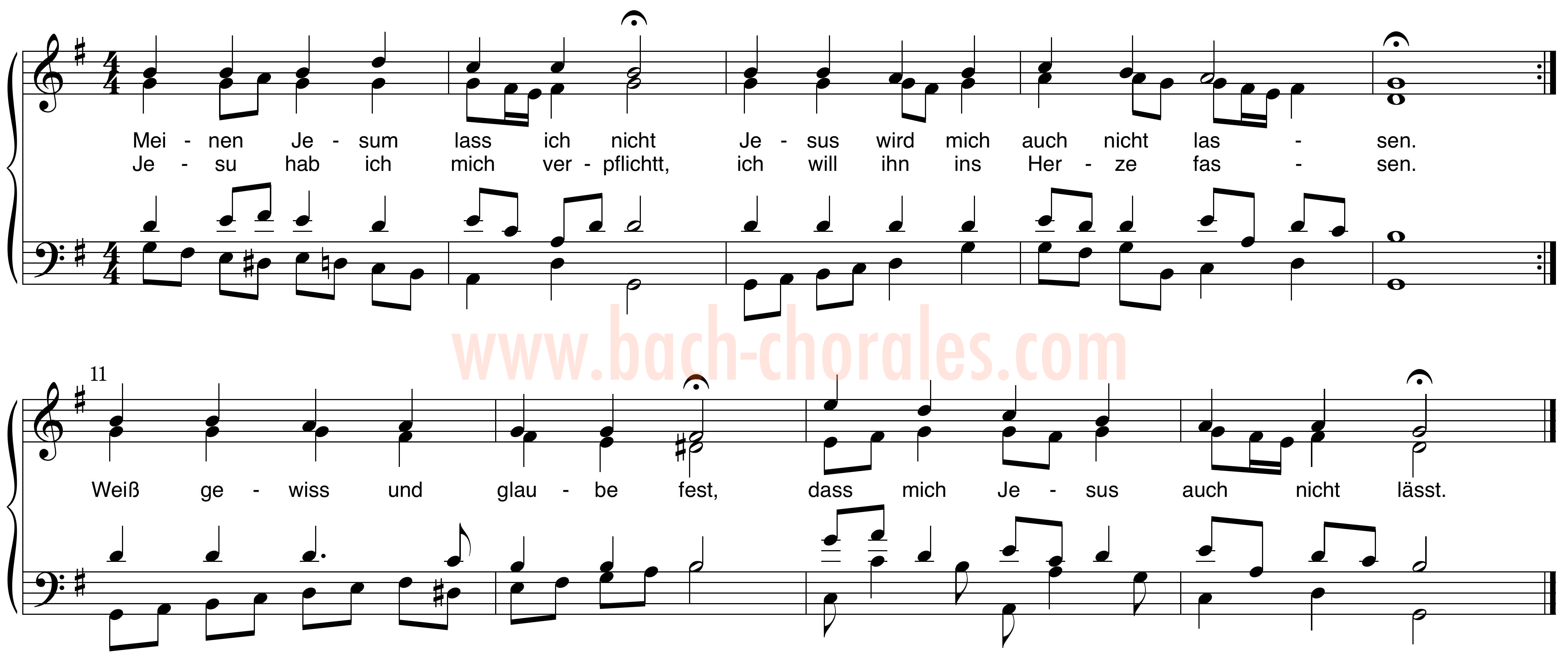 Previous: BWV 378 Next: BWV 380

Original source: Chorale, Meinen Jesum lass ich nicht, BWV 379
Chorale Text: Meinen Jesum lass ich nicht*, by Christian Keymann (1658)
Tune: Jesus ist mein Aufenthalt, Lüneburg 1686 (Zahn 3448a)
First Performance: Unknown
Appearance in Early Collections (Key): Riemenschneider 151; Breitkopf 151; Birnstiel 155; AmB 46II p.124; Penzel 191
Other Harmonizations: None

Notes
This chorale survives without text. The text that appears here is the one provided by editors of the Bach Gesellschaft Ausgabe (BGA).

Speculation regarding liturgical occasion: This chorale may have come from the Picander–Jahrgang cantata Wohin mein Herz for the 3rd Sunday after Trinity (Picander 44) with the 9th verse of Meinen Jesum lass ich nicht. (See NBA III/2.2 KB, p.225.)

View a complete listing of speculations regarding the liturgical occasions of individual BWV 253–438 chorales.


bach–chorales.com by Luke Dahn. Copyright 2018.