BWV 386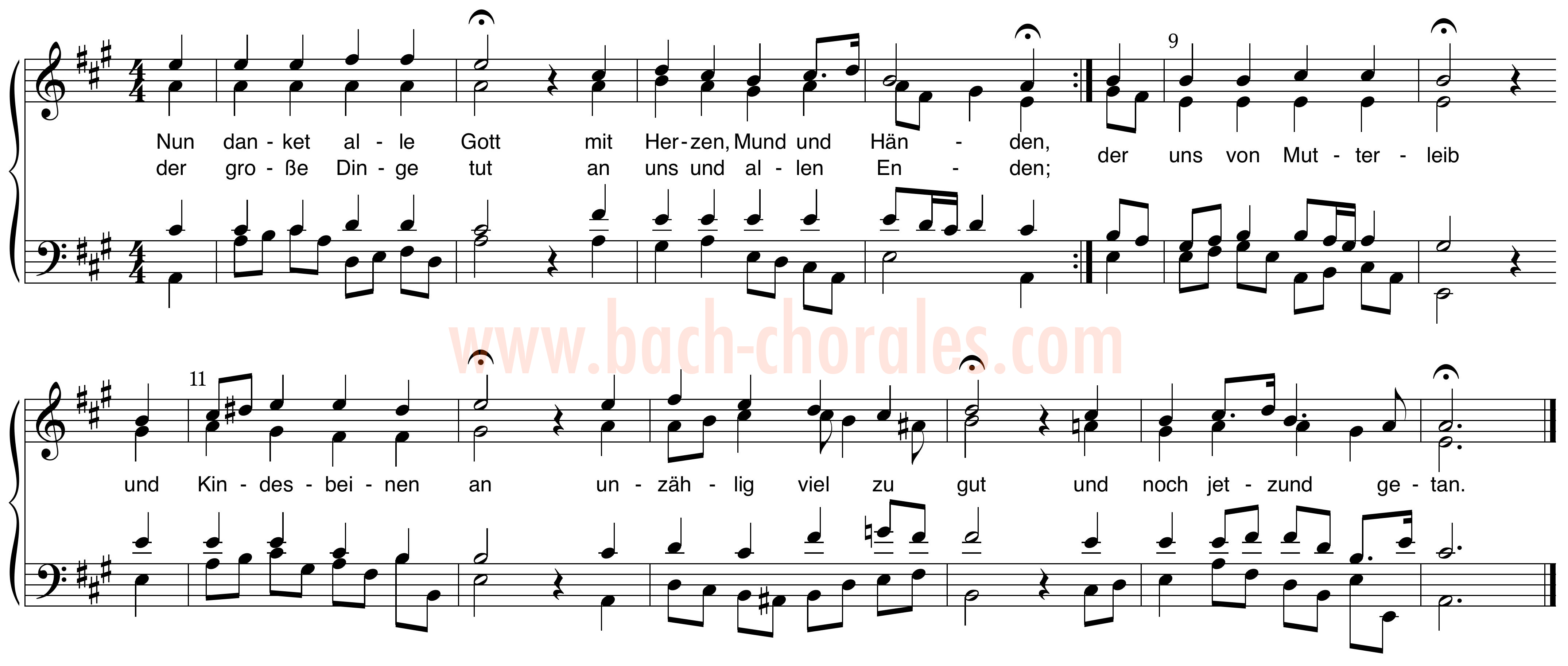 Previous: BWV 385 Next: BWV 387

Original source: Chorale, Nun danket alle Gott, BWV 386
Chorale Text: Nun danket alle Gott*, by Martin Rinckart (1636)
Tune: Nun danket alle Gott, by Johann Crüger (1647) (Zahn 5142)
First Performance: Unknown*
Appearance in Early Collections (Key): Riemenschneider 32; Breitkopf 32; Birnstiel 36; Dietel 149; AmB 46II p.180; Levy–Mendelssohn 45; Fasch p.83 & p.128
Other Harmonizations: BWVs 79.3, 252

Notes
This chorale survives without text. The text that appears here is the one provided by editors of the Bach Gesellschaft Ausgabe (BGA).

Speculation regarding liturgical occasion: According to Häfner, this chorale may have concluded a lost Picander–Jahrgang cantata (Meine Seele erhebt den Herren) for the Purification of Mary service (Picander 48) using the 1st verse of Nun danket alle Gott. (See NBA III/2.1 KB, p.101 or III/2.2 KB, p.157.)

View a complete listing of speculations regarding the liturgical occasions of individual BWV 253–438 chorales.


bach–chorales.com by Luke Dahn. Copyright 2018.