BWV 394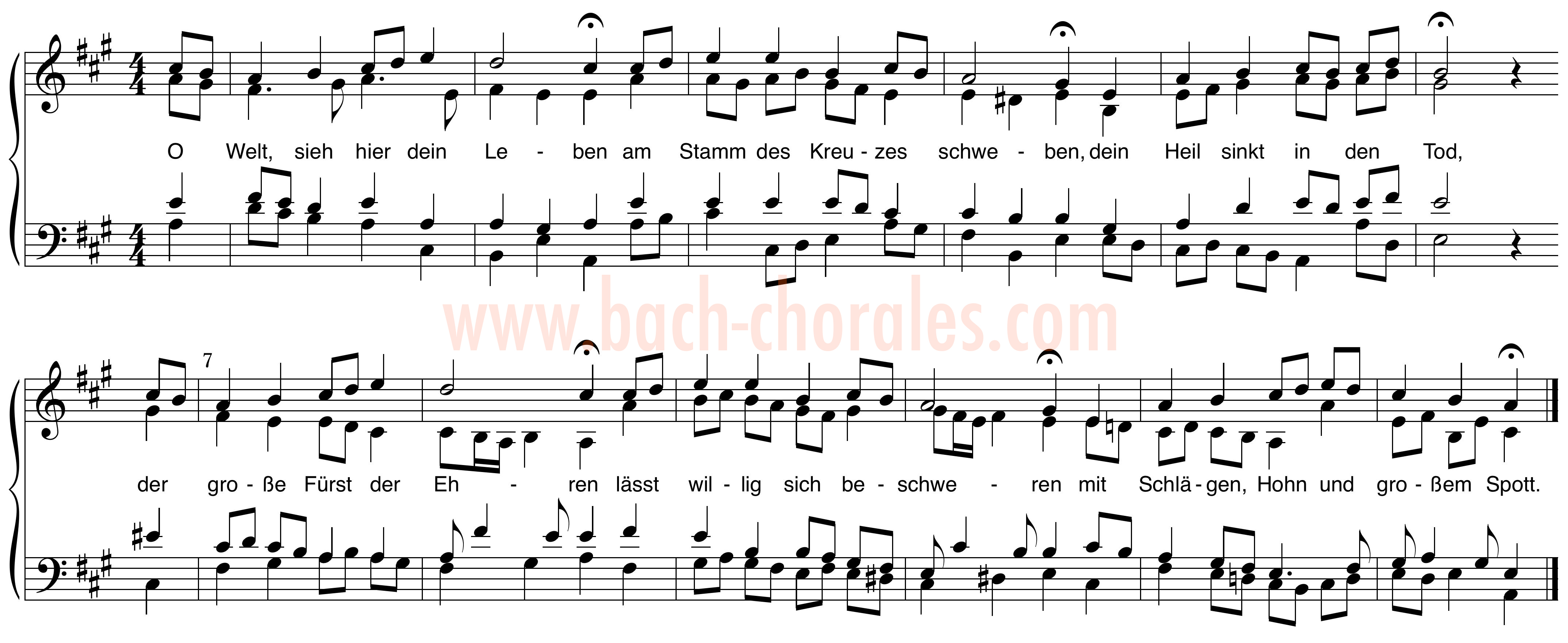 Previous: BWV 393 Next: BWV 395

Original source: Chorale, O Welt, sieh hier dein Leben, BWV 394
Chorale Text: O Welt, sieh hier dein Leben*, by Paul Gerhardt (1647)
Tune: O Welt, ich muss dich lassen, Anon. c.1505, based on a 15th c. secular melody (Zahn 2293b)
First Performance: Unknown*
Appearance in Early Collections (Key): Riemenschneider 366; Breitkopf 365; Dietel 141; AmB 46II p.328
Other Harmonizations: BWVs 13.6, 44.7, 97.9, 244.10, 244.37, 245.11, 392, 393, 395


Notes
This chorale survives without text. The text that appears here is the one provided by editors of the Bach Gesellschaft Ausgabe (BGA).

Speculation regarding liturgical occasion: This setting may have come from a lost work for Good Friday, based on the fact that three of the other four–part settings for this tune also came from Good Friday passions and on the setting's placement in the Dietel Collection, portions of which are arranged by liturgical calendar — Dietel chorales 136, 138, 139, 140 and 142 are all from the St. Matthew (BWV 244) and St. John (BWV 245) passions.

View a complete listing of speculations regarding the liturgical occasions of individual BWV 253–438 chorales.


bach–chorales.com by Luke Dahn. Copyright 2018.