BWV 420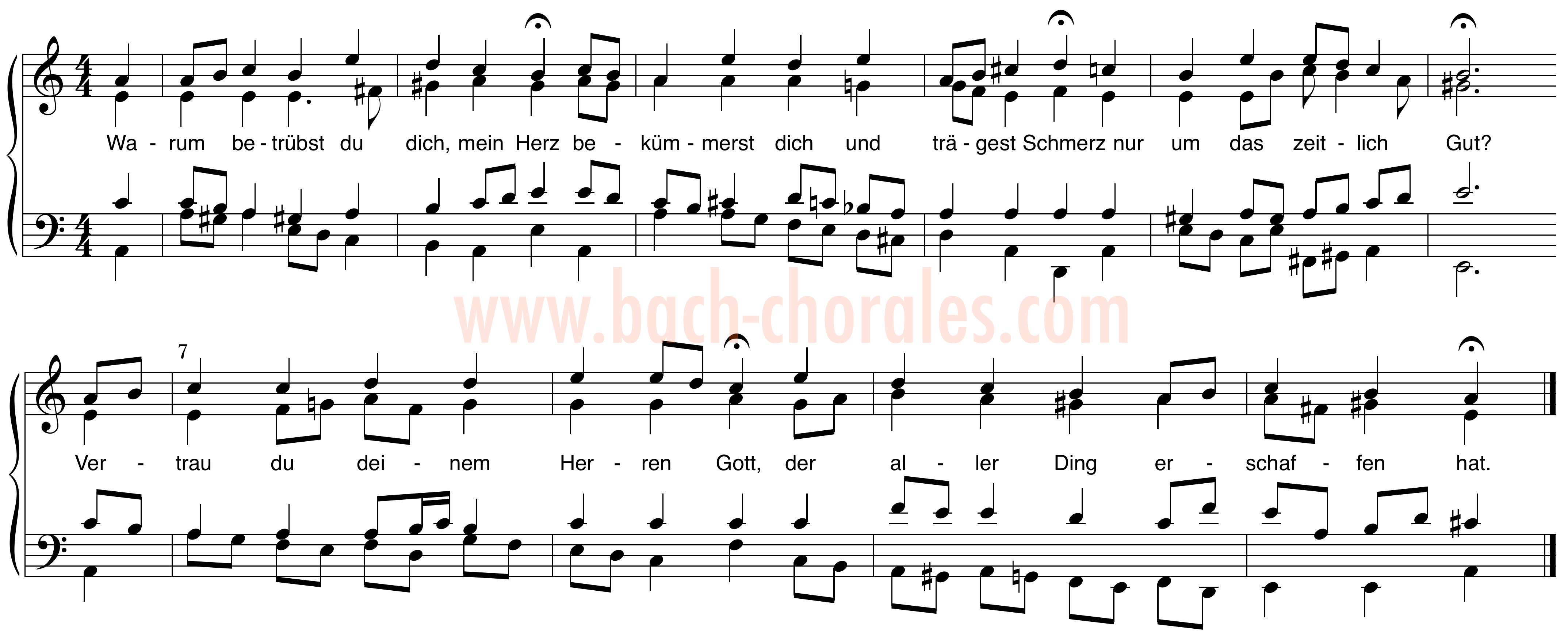 Previous: BWV 419 Next: BWV 421

Original source: Chorale, Warum betrübst du dich, mein Herz, BWV 420
Chorale Text: Warum betrübst du dich, mein Herz*, Anon. c.1560
Tune: Warum betrübst du dich, mein Herz, Frankfurt/Main 1557 (Zahn 1689)
First Performance: Unknown
Appearance in Early Collections (Key): Riemenschneider 145; Breitkopf 145; Birnstiel 148; AmB 46II p.87 & p.118; Penzel 158
Other Harmonizations: BWVs 47.5, 421

Notes
This chorale survives without text. The text that appears here is the one provided by editors of the Bach Gesellschaft Ausgabe (BGA).

Speculation regarding liturgical occasion: Häfner suggests that this setting may have come from the 50th cantata (Ach Gott, ich bin von dir) from the Picander–Jahrgang for the 7th Sunday after Trinity, using the 10th verse of Warum betrübst du dich, mein Herz. Alternatively, Klaus Hofmann has speculated that the setting may have originated from the lost funeral cantata for Ponickau Liebster Gott, vergißt du mich (Anh. 209) performed on 2 February 1727. (See NBA III/2.2 KB, p.221)

View a complete listing of speculations regarding the liturgical occasions of individual BWV 253–438 chorales.


bach–chorales.com by Luke Dahn. Copyright 2018.