BWV 430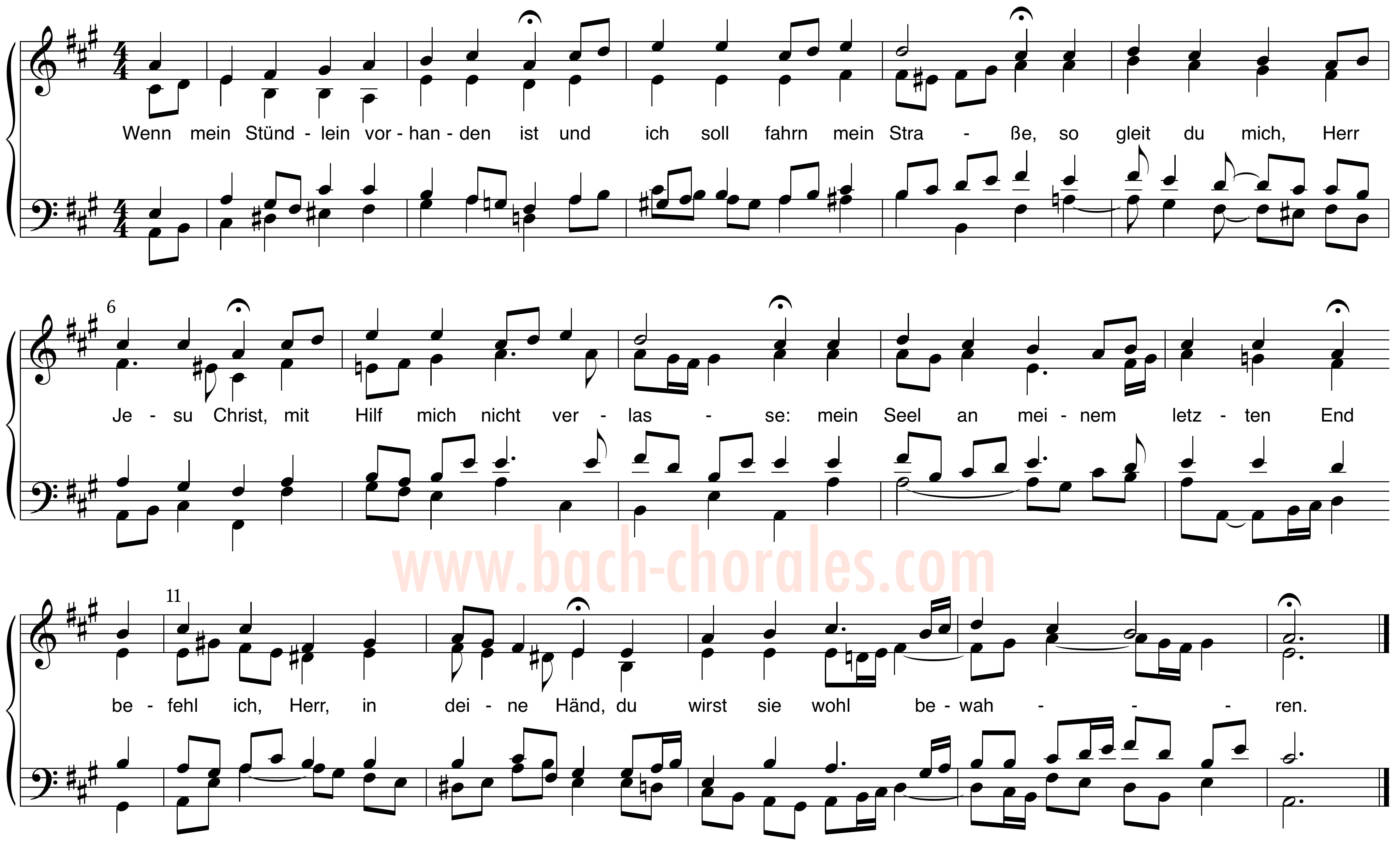 Previous: BWV 429 Next: BWV 431

Original source: Chorale, Wenn mein Stündlein vorhanden ist, BWV 430
Chorale Text: Wenn mein Stündlein vorhanden ist*, by Nikolaus Herman (1562)
Tune: Wenn mein Stündlein vorhanden ist, Frankfurt/Main 1569 (Zahn 4482a,b)
First Performance: Unknown*
Appearance in Early Collections (Key): Riemenschneider 351; Breitkopf 350; Dietel 97; AmB 46II p.300
Other Harmonizations: BWVs 31.9, 95.7, 428, 429

Notes
This chorale survives without text. The text that appears here is the one provided by editors of the Bach Gesellschaft Ausgabe (BGA).

Speculation regarding liturgical occasion: According to Smend, this chorale probably came from the lost Markus–Passion (BWV 247), possibly serving as the 13th movement with the 1st verse of Wenn mein Stündlein vorhanden ist. (See NBA III/2.1 KB, p.78 or III/2.2 KB, p.320.)

View a complete listing of speculations regarding the liturgical occasions of individual BWV 253–438 chorales.


bach–chorales.com by Luke Dahn. Copyright 2018.